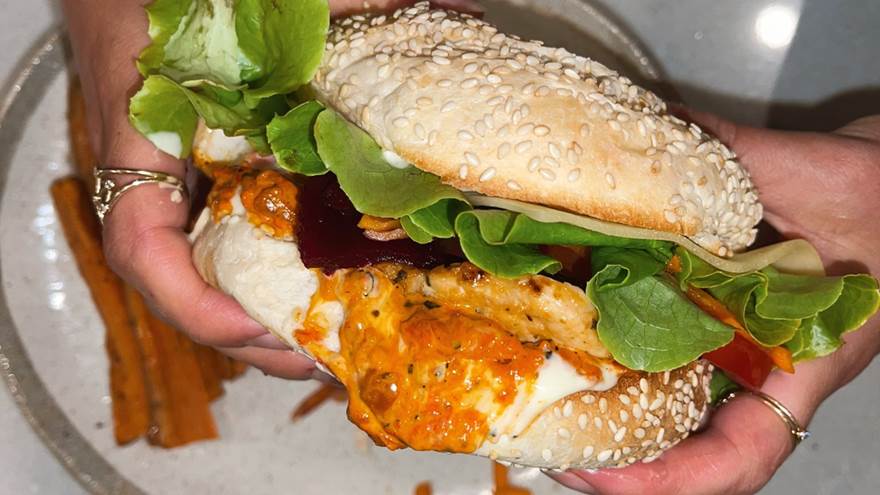 Want to try something new for dinner tonight? Try these homemade chicken burgers.
Ingredients
Lemon herb chicken (Chicken George)
Round sesame seed Rolls (Randwick Bakery)
1 Beetroot
1 Tomato
1 Carrot
Lettuce
Jarlsberg slices (Randwick Deli)
Roasted garlic aioli (Randwick Deli)
½ lemon
Mama's homestyle ajvar (Randwick Deli)
Method
Preheat oven on 200C fan cook. Chop up sweet potato into strips place on tray, sprinkle with olive oil, salt and pepper.
Cook chicken on pan. Prepare veggies; grate carrot and slice tomato.
Spoon 2tbs of garlic aioli into bowel, add black pepper and a squeeze half a lemon. Cut in half burger buns and grill in oven till warm and toasty 3 minutes.
Stack your burger!! Start with a layer of aioli, ajar, chicken, Jarlsberg, carrot, beetroot and lettuce. Enjoy with sweet potato chips and sweet garlic, pepper aioli.